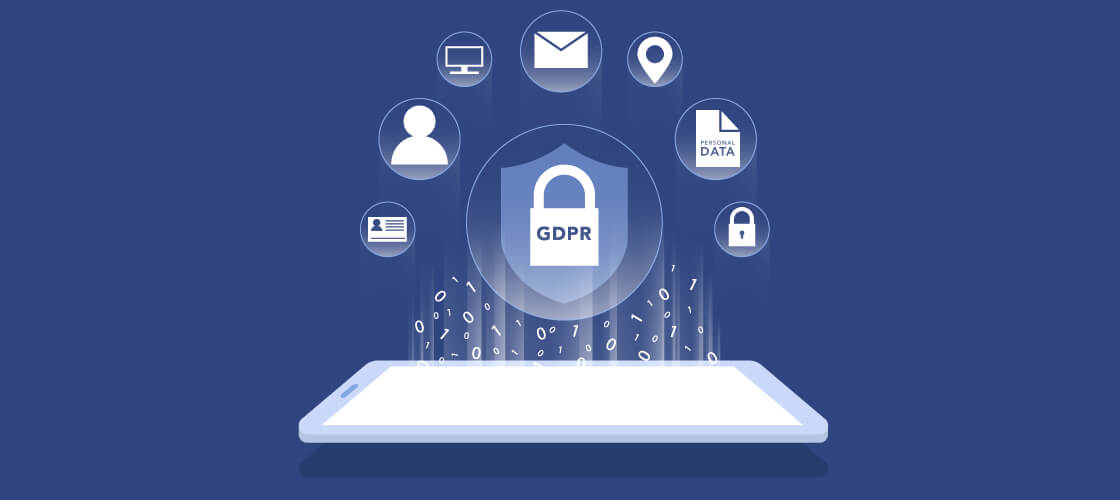 Why Should We Care About Data Privacy?
October 19, 2018
Data Privacy
Personal Data
General Data Protection Regulations (GDPR)
Philippines Data Privacy Act (DPA)
Social media have us scrolling down our feeds and posting updates constantly. And it's become a habit with not just one, but the many social media platforms we use daily.
We give so much of our personal data in exchange for apps, discounts, free trials, and yes, even those fun quizzes. Mostly everything requires us to give away our personal information, in one way or another.
Our smartphones have become an extension of our lives. We download so many apps for convenience — from monitoring our sleep, steps, distance, our messages, travels, and interests.
With all these applications, we have become less and less concerned about our data privacy.
It's important to reconsider the ways we can keep our personal data safe. Let's get back to the facts with these important data privacy reminders:
1. The risk of our personal data going to the wrong people
Data breaches happen every day due to unethical hacking, accidental disclosures, and other efforts by fraudsters.
Yahoo! for instance compromised 3 billion user accounts/e-mails, 87 million user profiles breached by Cambridge Analytica from Facebook, 55 million registered voters leaked when Commissions on Elections (COMELEC) was breached.
These are just some of the high-profile cases that got to the media, and yet everyday so many companies around the world are affected by data breaches.
There is a rise of identity theft nowadays that can cause serious damage and consequences if we fall victims. One reported case was a person who discovered salary loans under his name after posting his ID online.
There are sim-swap fraud cases as mobile authentication is exploited, which leads to obtaining personal e-mail and social media accounts, and unauthorized ATM and online bank withdrawals. There are cases of extortion and harassment. Creation of fake accounts and impersonation, and in worst cases, getting lawsuits because of criminal activities we did not do or are even aware of.
2. Data is like oil to the digital economy
Some refute the validity of this statement, comparing data to oil. The fact is, tech giants like Facebook, Google, Amazon, Microsoft, and Apple profit from our personal data. The value lies on the business intelligence side.
Through the information we mostly give out voluntarily, corporations are able to identify our spending capacity, behavioral patterns, popular searches, interests, and even predict oncoming trends.
3. Right to data privacy
We, as a "data subject", the source of personal identifiable information, need protection given the risk and value of our personal data. There are laws and regulations to safeguard the fundamental human right of every individual to privacy. Just as the right to life, to vote, to justice, etc.
In the Philippines, we have Data Privacy Act of 2012 (DPA) for Philippine citizens, Philippine residents, and any natural person whose personal data is being processed in the Philippines. It is closely patterned after the European Union's General Data Protection Regulations (GDPR).
The GDPR is intended for any natural person, whatever the nationality or place of residence.
This applies to anyone whose personal data is being processed in the European Union; and data subjects who are in the Union whose personal data is being processed outside of the Union for the purpose of offering goods/services, or monitoring of behavior within the Union.
There are those laws and regulations on the same context of data protection from other countries, but can be partially or similarly outlined to the mentioned privacy acts.
As a summary, these laws and regulations grant us these rights:
- Right to be informed
- Right to lodge a complaint
- Right to restriction of processing, to object
- Right to access
- Right to rectification (to correct)
- Right to erasure (to be forgotten)
By nature, we care about our privacy. This is why we build our homes with walls and provisions for windows, doors, and even gates, rather than an open home with just a roof.
Instinctively, we only allow the people we trust to come to our homes. It is inside of our homes that we keep our personal data, spending capacity, behavior patterns, habits, interests, and basically everything about us.
But now we have the likes of Amazon Echo currently facing data protection issues, while it's become a permanent fixture in a lot of people's home.
Our real and virtual lives now have a very thin-line, as our virtual reality have become extensions of us. However, we should still be more conscious and responsible where we give our personal information to. We should protect our personal data the way we do with valuable things in the real world.
At AltPayNet, data privacy is of utmost importance in compliance with Philippines Data Privacy Act (DPA) and European Union's General Data Protection Regulations (GDPR). Our payment solution is also Payment Card Industry Data Security Standard (PCI DSS) Level 1 certified. Our team of experts in cyber security, compliance, and risk-management can provide tailored data security package and consulting for our clients. If you're a Merchant who treats data security the same way, contact us for more information.
why-should-we-care-about-data-privacy